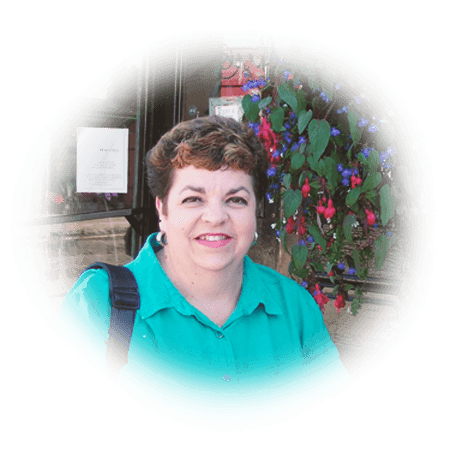 Maribeth would love to interact with you! She asks that you fill out and submit the quick form below and she will be in touch to confirm a time when you can interact.
MARIBETH POOLE, MA.
PASTORAL CARE MINISTER AND TRAINER
As beings created in the image of God, we are designed for meaningful and fulfilling relationships  with God and people.  Due to the condition of our world we are subject to varying degrees of trauma which result in inaccurate self-identities, wounded-ness , incorrect perceptions and struggles in many areas of our lives.  We strive ineffectively to get our needs met and grow in maturity.  As God has stated, the way that seems right ends in destruction.
My desire is to help individuals, families  and groups experience the healing power of God, Jehovah Rapha, discovering their true identities as delightful children of our Heavenly Father and grow in maturity within a spiritual community.
God is our gracious Redeemer who extends Himself to bring good out of the evil that has resulted in great personal damage.
God as our Deliverer has committed Himself to aide us in living life free of the control of evil. In the context of His power and our personal choice, we may increasingly experience the combination of the amazing love and grace of God with the authority granted us by the Heavenly Father.
Our Father's main concern is that we experience joy as we live in the abundance of His love and love one another. Personal maturity will only truly occur within the context of relationships where each one is growing in their ability to receive from and give to others within differing types of relationships.  Although each individual's path is different, I endorse a life model, keeping in mind the typical process of human development where one matures through the stages of being an infant, a child, a single adult, into marriage, raising a family, being freed up to offer life to others, while living within a community.
Increasingly I am aware of the significance in the amazing plan and privilege of interacting with our Almighty King, allowing us to be involved with Him and each other with eternal issues.  It is His desire for us to come to Him, enlisting the help He has promised to give, as we relate with others.  We are bonded together as we weep with those who weep, prayerfully support and cheer each other on and then rejoice in the wonders our Father God performs.  Thus, it is important for me as a  trainer and care giver, as well as for my flock to have a group of people committed to supportive prayer.
PERSONAL SUMMARY
I was born in Nigeria to missionary parents and attended the mission boarding school through ninth grade.  I completed my high school education, college and masters degrees and further training in the United States.  I believe that God has
specifically and wisely guided my continuing education and experiences to mature me and prepare me for the work He has called me to do, joining others on their journeys.